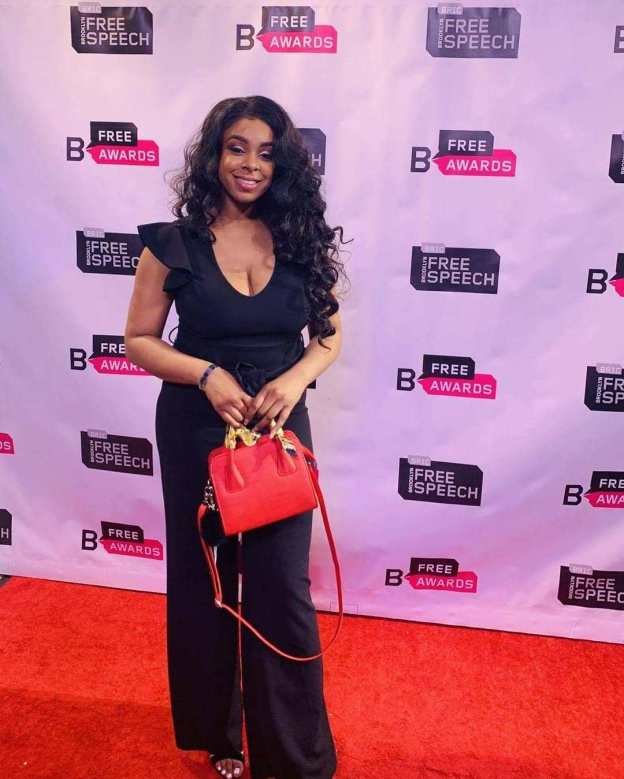 Emerald Marie Vickers
Emerald Marie started her journey in front of the camera in 2016, modeling in several televised music video for artist such Tate Kobangs, WillthaRapper and Faboulous. Upon graduating with a degree in Political Science from Towson University in 2017, Emerald was signed to Ramonan, a commercial & print modeling agency based in New York City.
She has been casted for commericals and catalogs for companies such as Raytronics by Ray J, Spex of Time Eyewear, Love and Hip Hop Atlana and more.
With no prior journalism experience, this self-made correspondent has navigated her way to the top, unlocking opportunities to provide media coverage of private events across the east and west coast for prominent pop-culture figures such as Mona Scott, Mimi Faust, Yandy Smith, Adolfo Sanchez and Angel Brinks, as well as several red carpet events including the 2018 NAACP Image Awards, 2018 BET Experience at LA Live, 2019 VMA's Pre Show, BWIM Awards and the 2018 BET Hip Hop Awards.
Her coverage of premier movie screenings include interviews with A-listers such as Sandra Bullock in Bird Box, Spike Lee's Blackklansman, and Charlie Hunnam in Triple Frontier and NBC's Fall 2019 Media Day.
Emerald has experience in producing both video and photo content for VH1's Love and Hip Hop artist, Moe Money. She's had the opportunity to learn from top media mentors such as BET Producer, Tony Anderson, NJTV Correspondent, Lyndsay Christian and Hollywood Unlocked Entertainment Reporter, Kecia Gayle.
In addition to establishing herself as a prominent Media Correspondent, Emerald is currently a co host on the multi award winning live sports show Real Fans, Real Talk as well as a contributer to various television segments including, Where is the Buzz TV and RE TV.
Her lastest business venture occurred in December 2018, with the launch of her very own natural-organic skincare line, Raw Beauty Cosmetics.