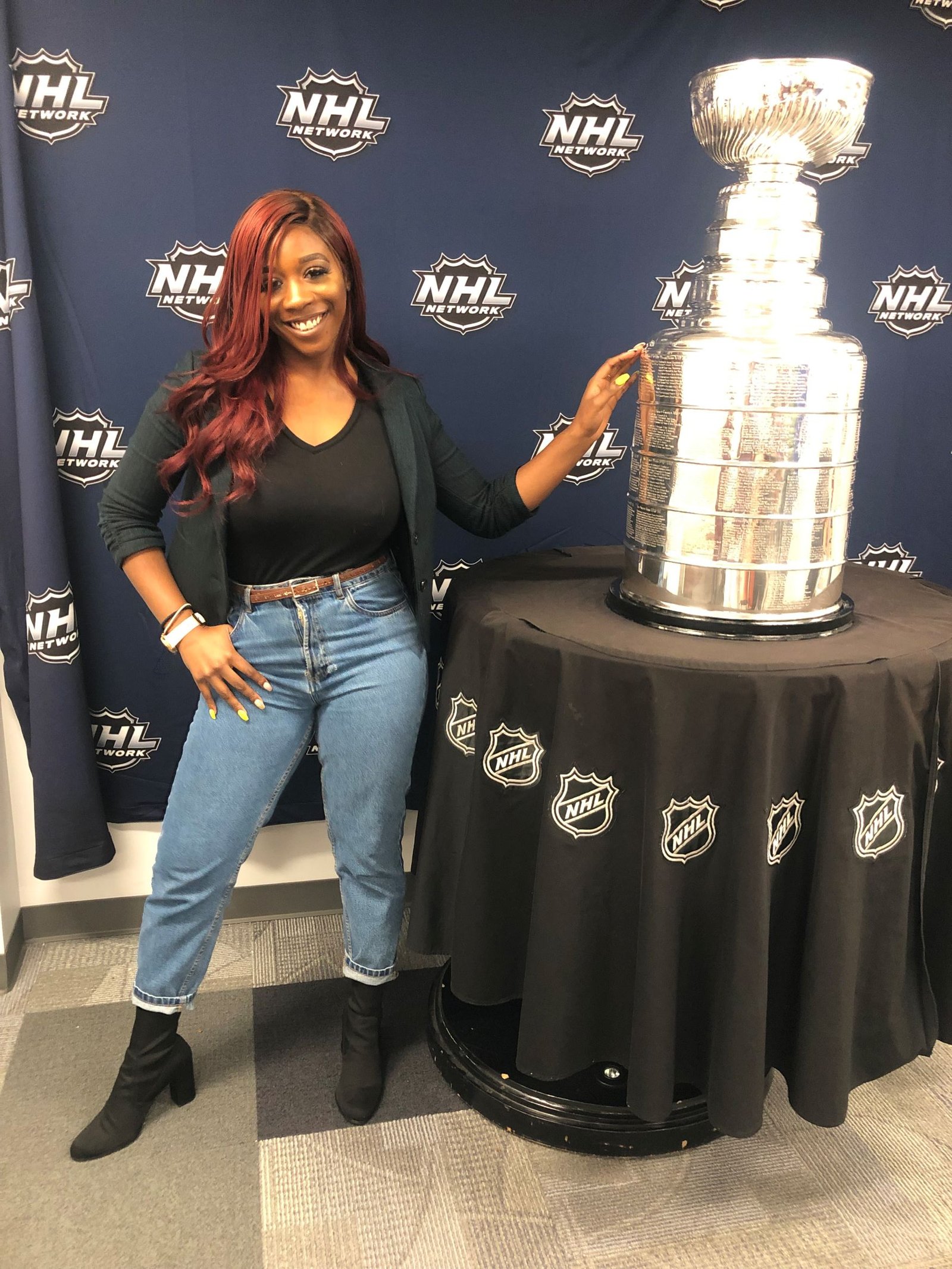 Cierra Jordan
Cierra Jordan knew she wanted to be in the Media industry/journalist the minute she transferred from St.John's University to the University of Connecticut. She immediately joined the television station, "UCTV" and started covering different sports games that sparked her interest. Her biggest break was when she covered the UConn Women's Basketball Regional Semi-finals game against Mississippi State back in 2016.
After she graduated from UConn, Cierra became a feature reporter for the Cape Cod Baseball League in Massachusetts. She developed experience in producing, filming and editing highlight videos for the league. The team successfully gained many followers and intrigued fans to attend the games thanks to Cierra's work.
She is now a video editor for the MLB/ NHL Network and is a correspondent for the multi-award winning show "Real Fans Real Talk". Cierra was able to interview Maxwell Pearce of the Harlem Globetrotters and the co-founder of the Hoops in the Sun Basketball Summer league, Joe Cruz.